Kayak Accessories:
Gaia Kayak Accessories - New!
Kayak Storage Hammocks - New!
Yakpads
Clothing-Rapidstyle-Kayaking
Salamander Kayak Accessories
Performance Kayak Videos
Navigation:
Garmin Etrex and Other Sea-going Accessories
Nobeltec Tides, Currents, Navigation Software
National Geographic
Kestrel Handheld Weather Monitors
Home and Garden Stuff for the Outdoor Minded Person:
Rainshower Water and Shower Filters
Ruffwear Dog Accessories - Play, Training, Travel
Wobble boards, balls, exercise
Audubon and Vortex Binoculars - New!
Audubon Bird Feeders - New!
Sunrise Freshly Roasted Coffee
Jobs Offered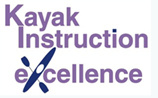 Sponsored by Kayak Instruction Excellence and Onwatersports.com!
---